Here are my Nickeback Photos from seeing and meeting them this past Saturday...

Also photos of Timmy, Chads Guitar tech stringing tuning their guitars.



All the extra info is mainly for my friends who are not familiar with the group so those who are, pay no mind. LOL

*I don't mind if you use these photos on a site you have or what not. Just please be couteous and credit me. Either as LionSong Or Maeve either is fine..thanks.*



This is Timmy Chads Guitar Tech dude. This was while Hinder was playing. But I was watching Timmy instead. LOL Timmy also will play acoustic with them in stage during some songs like Someday...


This one is my favorite of him: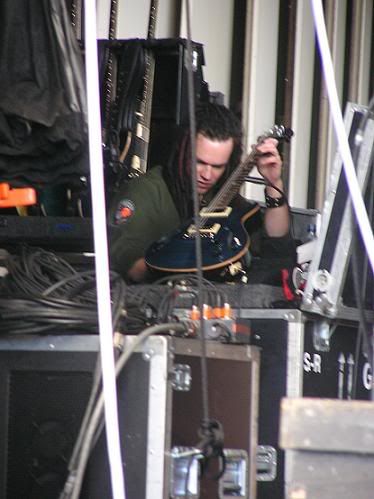 Timmy Stringing Chads Green Guitar: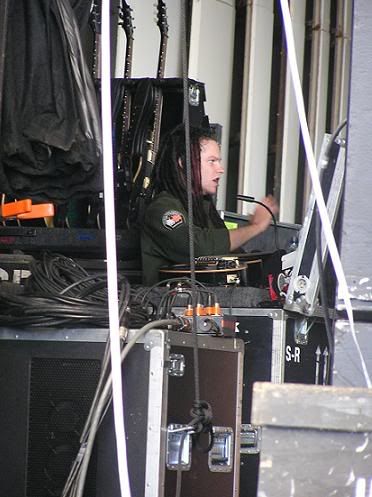 Just the guitars....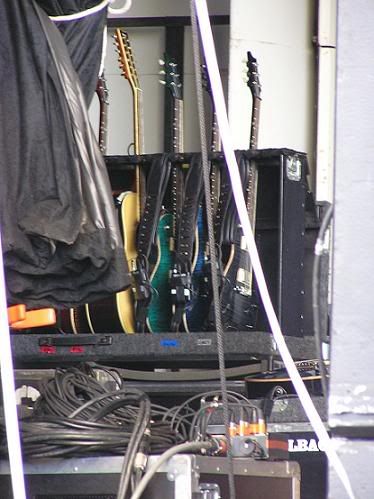 Some pictures we snapped while waiting to meet the guys....Yeah Yeah they are mostly of Chad what did ya expect? LOL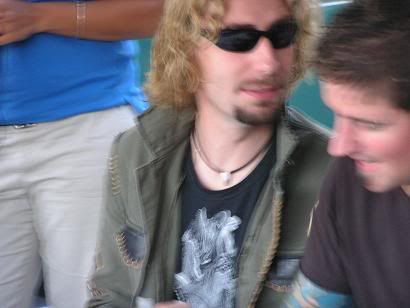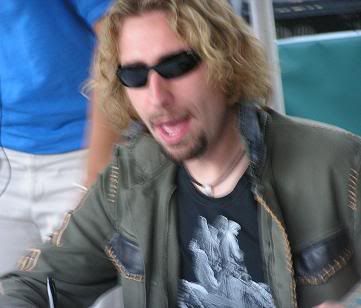 I love this one of him... Chad's bright Smile... ;)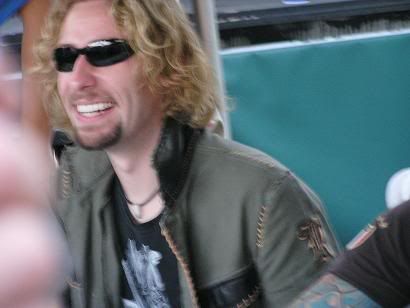 This one I snapped while the guys were walking in. There is this Hesitation thing I am not used with this camera and I moved it and it snapped a pix of his legs instead. LOL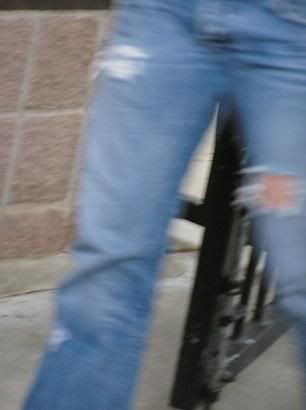 Mike Chads Brother he plays bass and Ryan on the right... He plays guitar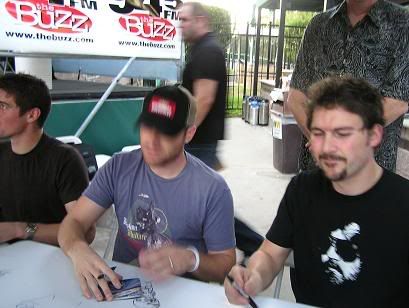 My man Chad and Daniel their new drummer... He used to drum for 3DD till about January of this year....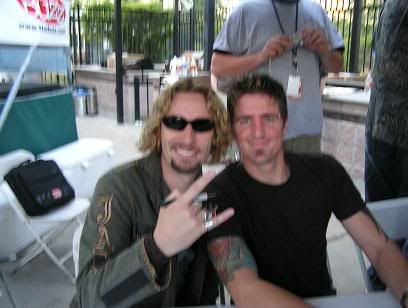 A couple of shots durinig the show....



That is Timmy of course changing out guitars with Chad. ;)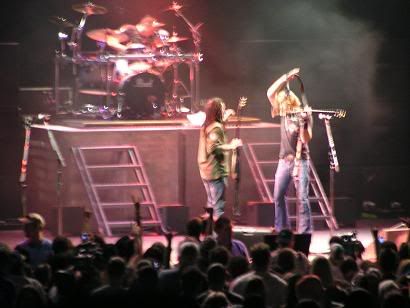 Gavin Rossdale: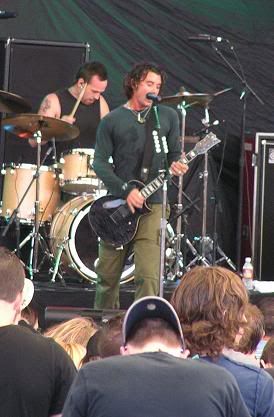 ~~~Maevey